Vico del Gargano, "The village of Love"
Spend a romantic holiday in the city of Saint Valentine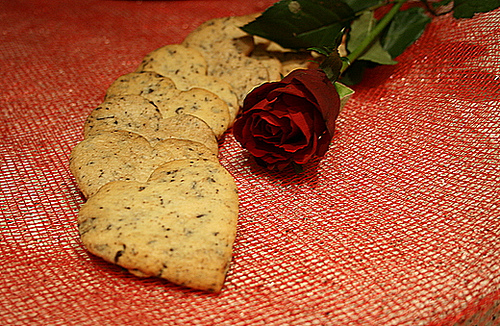 Nestled onto a bluff overlooking a dramatic view of theAdriatic Sea, Vico del Gargano is the perfect place for a romantic Valentine's Day getaway for two. Rich in historyand located in a stunning natural setting, Vico is one of the "Most Beautiful Villages In Italy" as chosen by the National Association of Italian Municipalities Tourism Council. The town is situated not far from the verdant Umbra forest and is surrounded by the Citrus Oasis, centuries-old groves of orange and lemon varieties indigenous to the area.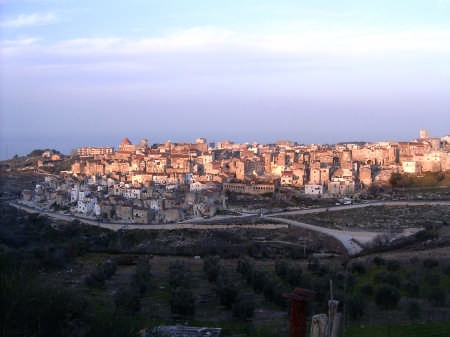 Vico's origins are lost in time, dating back to prehistory, as testified by the necropolis of Monte Tabor where you can visit ancient tombs carved into the stone. Prehistoric, Iron Age and early Christian archaeological finds from the surrounding area are exhibited at the Vico del Gargano Public Library. The historic center of town is circled by a defensive wall with 22 towers built by Federico II, Holy Roman Emperor from 1220 to 1250. Federico also built a castle here, and its two large towers can be visited. Stroll through the charming old town and lose yourself in the mystery of its original medieval checkerboard streets. Don't miss the Convent of the Capuchins in rigorous Franciscan style, and the giant 400 year old oak tree that shades the path leading up to its entryway.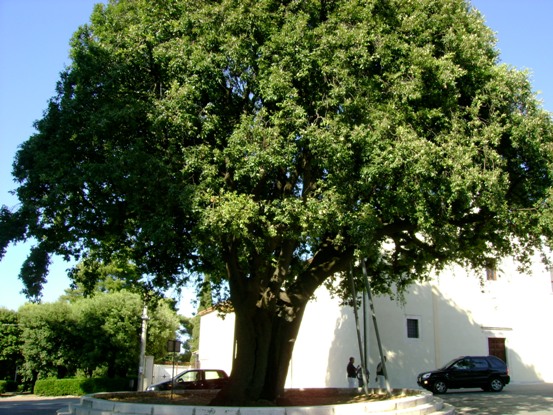 What makes Vico particularly special at this time of year is the fact that the town's patron saint is none other than Saint Valentine himself. On February 14, lovers of all ages descend on the town to join in the celebrations. The event begins when a gilded wood statue of the saint, decorated with oranges and orange blossoms, is carried around the town in a procession of up to 1000 faithful dressed in traditional costumes which harken back to the various rulers who have dominated the city over the centuries. The streets are decorated with unique arrangements of oranges, lemons and bay leaves, filling the air with their colors and scents. Take your sweetheart for a walk down the Vicolo del Bacio (Kiss Alley), a narrow passage, no more than 50 centimeters wide, where lovers have rendezvoused for hundreds of years. Tradition has it that this alleyway was a good luck site for couples in love, and men or women looking for a soulmate. In days gone by, beaus would agree to meet at opposite ends of the short street and pass through it repeatedly in opposite directions to be able to brush up against each other. Today, lovebirds leave love letters and written vows along the walls. Tks to charmingitaly.
Scopri le nostre Offerte per le tue vacanze